Checking In: Student Debt Legislation in Colorado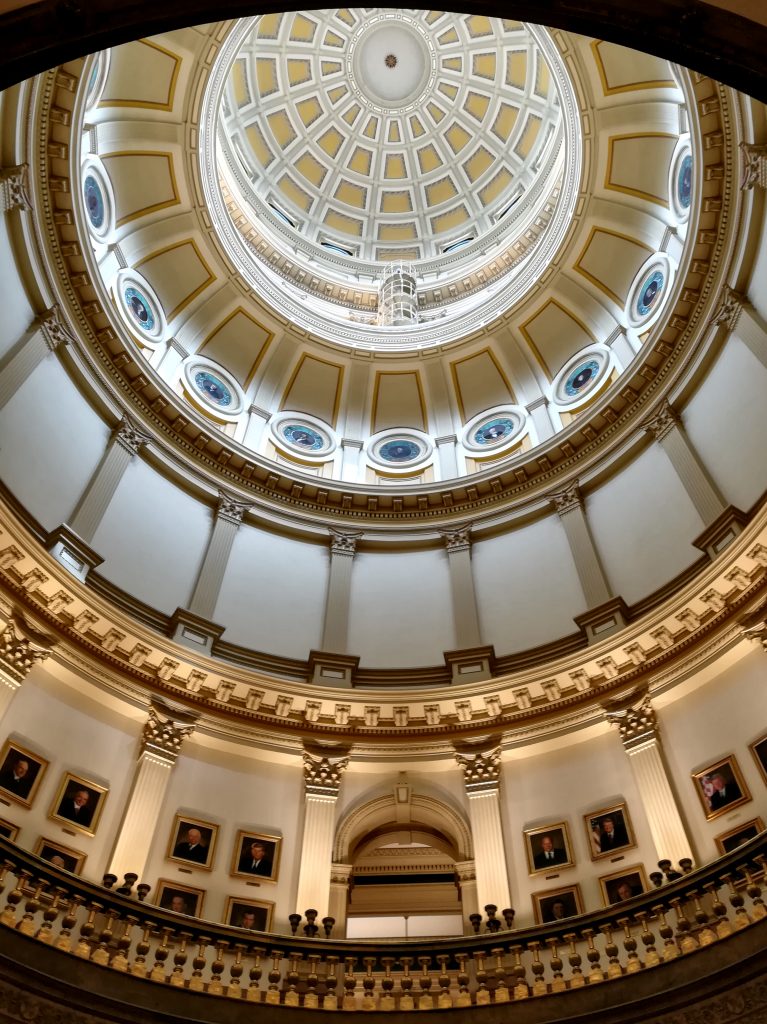 The Colorado legislature is passing the three-quarters mark of the 2019 legislative session, and it's time to take stock of its progress. The Bell Policy Center will look at a number of policy areas and explain why these issues are important, as well point to specific bills aimed at increasing economic mobility for Coloradans. First up: student debt legislation.
Why Does Colorado Need Its Own Student Debt Legislation?
As of 2019, over $1.5 trillion is owed in student loan debt in the U.S., more than credit card debt and car loans, and second only to mortgage loans. As outlined in the Bell's Student Debt 101, the nation has seen a 23 percent increase in student loan debt over the last three years, but student loan debt in Colorado has grown 176 percent since 2007, reaching $26.4 billion.
The problem isn't going away and, in fact, is continuing to worsen. Over the last two and a half years, the federal government has actively abstained from regulating, challenging, and reining in student debt and the companies that service student loans. That has left the states to do as much as they can to help borrowers and those in repayment with student debt legislation.
States need to look at the root cause of student debt, which is the declining funding of higher education in many states, especially Colorado. Since 2000, tuition for Coloradans at public institutions of higher education in the state has more than doubled. At the beginning of the millennia, tuition was responsible for one-third of higher education funding, while the state funded the other two-thirds. In 2016, that was flipped, with tuition rising to two-thirds of funding for higher education. The fiscal year 2019-2020 budget included an increase of $120 million in higher education — a historic increase — to keep tuition flat.
But to keep pace with pre-recession levels, the state would need to put in more than $400 million and to get to investment levels in higher education from the 1990s, Colorado would have to put forward well over a billion dollars. Without an increase in revenue for the state, higher education funding will not be sufficiently increased to help students.
There are still many ways the state can help current borrowers and their loans. Let's take a look at some examples of student debt legislation currently moving through the General Assembly (or already signed into law).
Keeping Bad Actors at Bay
SB19-002: Regulating Student Loan Servicers Act
Problem addressed: Complaints about student loan servicers have steadily increased over the past several years. A 2017 report by the Consumer Financial Protection Bureau show borrower complaints against student loan servicers were up 429 percent from the previous year. Since then, regulation and enforcement of that industry from the federal government has decreased, leaving a gaping hole and allowing too many predatory practices to flourish.
How this helps: SB19-002 has three main components:
It allows the attorney general's office to regulate student loan servicers like any other business operating in the state to ensure student loan services keep records and are in compliance with Colorado consumer protection law
It tightens up the current regulations to prohibit deceptive, misleading, and fraudulent practices by student loan servicers
It places an ombudsperson within state government to advocate on behalf of student loan borrowers in times of disputes with student loan servicers.
In concert, these three aspects of this specific student debt legislation will help borrowers navigate the complex system of student loans and weed out predatory practices and actors from operating in the state.
Knowing the Information
SB19-057: Employee Information Student Loan Forgiveness Program
Problem addressed: Two main problems — many borrowers don't know they might be eligible for loan forgiveness programs, and for those who go into various jobs assuming their service will lead to student loan forgiveness, many borrowers don't always clearly understand the requirements. This can lead to situations in which borrowers miss out on or don't qualify for forgiveness as a result of technicalities or specific loan requirements. Borrowers are then on the hook for tens of thousands of dollars that may have be forgivable.
How this helps: This piece of student debt legislation requires the Colorado Department of Personnel to annually distribute informational materials to state employees — as well as to local governments, eligible nonprofits, and state institutions of higher education — concerning federal student loan repayment and loan forgiveness programs employees may be eligible for. This would allow state and other eligible employees with student debt to not be on the hook for loans unexpectedly without understanding the terms of the program.
Helping Teachers
SB19-003: Educator Loan Forgiveness Program
Problem addressed: Colorado ranks very low as a state when it comes to salaries for teachers. As a result, it has been hard to keep teachers for the long haul, especially in rural areas. Additionally, due to the educational credentials it takes to become a teacher, many have significant student loan debt, making low pay even more challenging for teachers.
How this helps: Allowing the Colorado Department of Higher Education to forgive teachers' educational loans for up to five years, this student debt legislation also gives preference to teachers in areas of the state that struggling to retain teachers. This incentive will not only help teachers handle student debt associated with credentials, but also aid in teacher retention in areas that badly need good educators.