Make No Mistake — State Higher Ed Funding is Down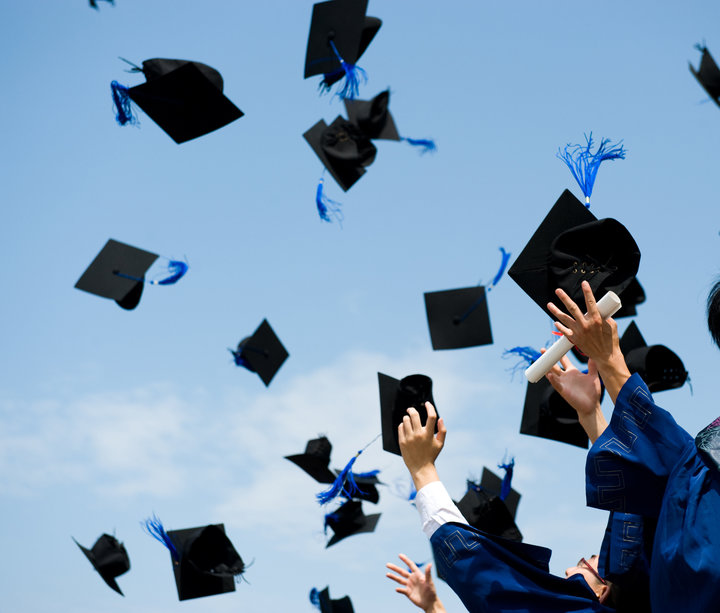 By next year, 74 percent of Colorado jobs will require at least some postsecondary education. But as the importance of a postsecondary degree grows, so does the cost of obtaining one. In Colorado, state higher ed funding rates went from 68 percent in 2000 to 33 percent in 2016. This means the share of costs paid by students and families at Colorado's public colleges and universities has doubled.
Although the state increased its investment approximately 33 percent between 2012 and 2018 ($519 million to $690 million, respectively) the increase isn't enough to reverse the cost shift to students and families that occurred during the Great Recession. Colorado still ranks fourth lowest in higher education spending per student, and fourth lowest per $1,000 of state income.
Related: Student Debt 101
These costs have increased across the country. In 2018, the Center on Budget and Policy Priorities released data showing, when adjusted for inflation, funding for public colleges and universities was down more than $7 billion from 2008. Increased tuition, faculty cuts, and fewer course offerings are just some of the ways public higher education institutions have been able to weather this disinvestment. Of the states studied (not including Illinois or Washington D.C.), only four didn't decrease per-student funding in that same time period. According to the State Higher Education Executive Officers Association (SHEEO), six have reached or surpassed 2008 pre-recession funding levels.
Despite all this, a recent study by American Public Media shows American adults are largely unaware of major funding cuts to higher education over the last 10 years. When asked if government funding for public colleges and universities has "generally increased, decreased, or stayed the same" in that time, 34 percent of U.S. adults thought funding has stayed the same, while 27 percent said it has increased. Only 29 percent correctly noted government funding for higher education has decreased. Meanwhile, 44 percent said government grants and loans for public higher education have lagged behind the cost of tuition — which is true in almost every state. Responses varied by age, annual household income, education level, political party, sex, and U.S. region.
In Colorado, state higher ed funding is distributed among 31 public colleges and universities. As public investments overall have decreased over time, competition for these dwindling dollars has become more fierce. The formula used to fund higher education in the state tends to favor institutions that cater to wealthy students, enroll more out-of-state students, and rely less on taxpayer dollars. Not only do higher institutions compete among themselves for funding, but Colorado's complex and regressive tax structure creates a zero-sum game that also pits higher education against other public necessities like K-12 education and transportation.
Related: On the Chopping Block: Public Investments
Although the need for a college educated workforce is growing, only 56 percent of Colorado adults have a college degree or certificate — 10 percent lower than the goals for 2025 outlined in the state's Higher Education Master Plan. If costs continue to rise, and families don't see relief, growing populations of low-income students and students of color in Colorado's higher education institutions won't be prepared to enter the workforce of the very near future.
Make no mistake: State higher ed funding in Colorado has seen large cuts in the last 10 years and despite recent funding boosts, it's still inadequate. Families are struggling to afford the education that has become a basic requirement to get most families into the middle class. In order to educate Coloradans and to prepare them for jobs that require higher education, we must do better. And we're running out of time.