Colorado Prepares for the Future of Work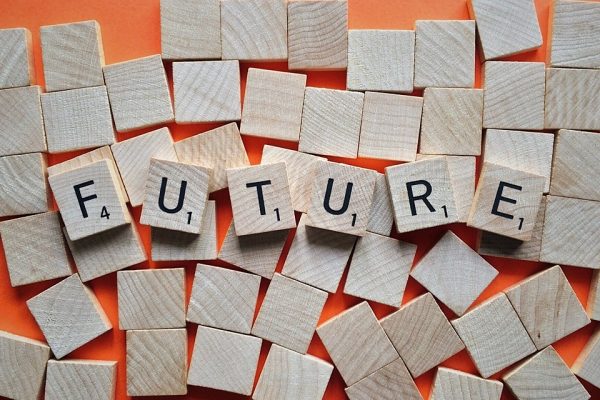 The Colorado legislature is passing the three-quarters mark of the 2019 legislative session, and it's time to take stock of its progress. The Bell Policy Center will look at a number of policy areas and explain why these issues are important, as well as point to specific bills aimed at increasing economic mobility for Coloradans. Read our recap on student debt legislation now.
Estimates suggest as early as next year, about three-quarters of Colorado jobs will require at least some postsecondary education or training, but nearly one-third of Colorado's population has no additional education or training after high school. Although the number of adults aged 25 to 34 who have earned a credential beyond a high school diploma grew between 2018 and 2019, many Coloradans are still not prepared for the jobs of tomorrow. To address this skills gap, state legislators have introduced several bills that could significantly improve Coloradans' access to the education and training required to meet these workforce needs.
Why Workforce Education & Training Legislation Matters
When done well, workforce and training programs have the potential to narrow Colorado's persistent equity gaps in education, while also giving Coloradans the skills they need to achieve economic mobility and contribute to the state economy.
By providing access to information, rewarding organizations providing qualified training that lead to jobs, and accelerating the time to degree for students, improvements to workforce education and training programs could have (at least) a twofold benefit for Colorado:
Improvements could equip more Coloradans for the jobs of the future, the majority of which will require education beyond high school. If we don't provide Coloradans with the training needed for these jobs, we will not have enough people to fill them — especially since rates of in-migration are expected to slow in coming years.
Improvements could help narrow our state's huge equity gaps in higher education attainment. Only 29 percent of Latinx Coloradans and 40 percent of black Coloradans have a certificate or degree, compared to 64 percent of white Coloradans. The higher education attainment gap between Latinx and white Coloradans is the second largest in the nation. Although we're a long way from our 2025 goal of 66 percent credential attainment for all, improvements to workforce education and training initiatives could make a significant impact for Coloradans, their families, and our economy.
Below, is an overview of workforce education and training proposed legislation in the 2019 legislative session and its potential benefits for Coloradans and the future of our economy.
Access to Apprenticeships & Information
An apprenticeship is an employer-driven, "learn-while-you-earn" model that combines on-the-job training with curricula tied to relevant skills. Apprenticeships have become a central feature of Colorado's postsecondary and workforce landscape, with stakeholders like CareerWise, the state Departments of Education (CDE) and Labor and Employment (CDLE), and community and technical colleges providing opportunities for Coloradans.
Problem addressed: It's hard for individuals to find information about programs and compare programs between each other. Information is currently distributed across various program and institutional websites. It is also difficult for individuals to determine which programs are high-quality, based on their history of trainee completions or subsequent employment. Apprenticeships are also costly to implement, meaning entities that would like to provide more access to this viable training path are often financially unable to do so.
Senate Bill 19-171: Apprenticeships and Vocational Technical Training
How this helps: The bill would require CDLE to collect and distribute detailed information on apprenticeship opportunities in a central repository that would be made accessible to the public. Individuals seeking information on training programs in their desired industries could benefit greatly from a standardized and centralized directory that provides them with access to data on the historical success of different programs. While similar apprenticeship resource directories exist in other states, few are as thorough as this one would be: Colorado's directory would include information on the application process, requirements for enrollment, costs, and program outcomes, as well as the program's U.S. Department of Labor registration number.
House Bill 19-1293: Government Youth Apprenticeship Program Stipends
How this helps: The bill would create a grant program within the Colorado Workforce Development Council (CWDC) to distribute grants to nonprofits, which then use the money to fund local government entities providing apprenticeship programs. Such funding allows nonprofits to target their local areas, address the needs of communities in those areas, and partner with local industries and employers. Governments providing apprenticeship programs would also provide $2,000 in matching funds.
Support for Adults Without High School Diplomas
House Bill 19-1236: Workforce Diploma Pilot Program
Problem addressed: In addition to apprenticeships, there are several other viable pathways to training and education aligned with the skills employers are looking for. However, many are only accessible to those currently in school or those who graduated high school. These requirements leave behind hundreds of thousands of Colorado adults without a high school diploma. If Colorado does not engage adults in workforce training systems that also provide high school credentials, we will be unable to meet our postsecondary attainment goals and future workforce needs.
How this helps: The bill would create a new workforce diploma pilot program through CDE to pay qualified, regionally accredited nonprofits, public or private accredited institutions, and other degree-granting organizations for helping those without high school diplomas complete specified educational milestones. These milestones could include earning diplomas, course credits, or industry-recognized training certificates. Other states have implemented similar programs that provide online high school completion courses combined with industry-specific training. Such a program could help put more Colorado adults on a path to further education, help the state meet its education attainment and workforce goals, and reward programs that help adults achieve important outcomes — a win-win for those offering training and those who need it.
Accelerating the Completion of Higher Education
Two House bills crafted specifically for higher education could drastically shorten students' time to degree completion at public institutions. Such programs are particularly crucial for students who have commitments outside of school (like family or work) and those who have time-limited funding (like Pell grants or other publicly-funded tuition assistance).
Problem addressed: Students who are low income, parents, or work full time struggle with the stringent timelines and requirements of higher education institutions, especially where duplicative or remedial courses are concerned. Extra courses often mean extra time and money that many students just don't have.
House Bill 19-1252: College Credit for Work Experience
How this helps: A proposed supplement to Colorado's student bill of rights, the bill declares the General Education Council (of the Colorado Commission on Higher Education) must implement a plan to reward academic credit for past and present work experiences. At a time when the culture of higher education is shifting to incorporate various skills and competencies into degree programs, this bill seeks to value non-academic training in a way that works for students who may have existing experience for the jobs they seek, but who may not have a degree to show for it.
House Bill 19-1206: Higher Education Supplemental Academic Instruction
How this helps: The bill would help students complete required coursework more quickly, by empowering public institutions to phase out standalone developmental remediation (i.e., non-college-level remedial coursework) and enroll students in college-level introductory courses while offering additional supports that target learning, retention, and success. Colorado has already demonstrated the benefits of supplemental support with this type of supported remediation, which has been shown to accelerate students' time to degree.
Senate Bill 19-176: Expanding Concurrent Enrollment Opportunities
How this helps: Concurrent enrollment (CE) programs give high school students the opportunity to enroll in college-level courses and typically cover the student's tuition expenses. This bill would require all education providers that serve ninth through 12th grade students to provide CE opportunities and makes provisions for the dissemination of important information regarding CE programs. A recent report shows 77 percent of 2017-2018 Colorado CE students went on to college, compared to 52 percent of students who did not participate. Once in college, CE students have already completed some lower level coursework, which helps shorten time and lower the cost of finishing a degree.