2020 Policy Proposals: Harris on Pay Equity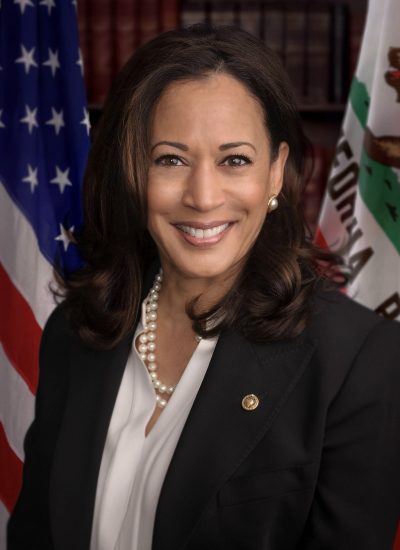 Earlier this week, Sen. Kamala Harris (D-CA) came out with an ambitious pay equity plan should she become president. Pay equity is a significant part of ensuring economic mobility.
As women become even more important to the family economic picture over time — in 2016, female earners made up 40 percent of the total income for a median family, up from 35 percent in 2000 — it's crucial women are paid fairly.
Sen. Harris' plan outlines the following:
Relies on mandates and penalties for businesses operating with unequal pay and opportunities for women
Companies with more than 100 employees must prove they don't have unequal pay, and any pay disparities can be traced to merit or seniority. Furthermore, those businesses would have to be certified through an "Equal Pay Certification"
Sen. Harris also makes clear if Congress doesn't pass her plan, she will ensure all federal contractors live up to the spirit of equal pay through an executive order, as federal contractors are solely under the purview of the executive branch
Pay Equity in Colorado
Fortunately Colorado made significant strides on equal pay during this past year's legislative session.
During the 2019 legislative session, the Equal Pay for Equal Work Act (SB-085) passed both chambers after stalling out in the state Senate for several years. While the legislation doesn't have many mandates, the bill lays out some significant changes in workplace culture that will help to alleviate many causes of unequal pay between men and women.
The legislation prohibits prospective employers from asking candidates about previous pay, ensuring past wages don't inhibit women from earning a fair amount
It gives women a clear route to rectify lesser pay through civil courts, as a last resort
It ensures women are given opportunities for promotion, through transparency in the workplace, as businesses have to notify all workers of promotion opportunities
It prohibits disciplining employees for discussing pay and benefits at work
Currently, white women make 84 cents to the dollar that a man makes, while women of color make substantially less. These measures will hopefully institutionalize pay equality in a systematic way so businesses across our state can ensure women are paid the same as men for the same work.
Related: Quick Takes on 2020 Policy Proposals
The Bell's Work on Equal Pay
The Bell Policy Center has written extensively on the role female workers play in our economic system and the challenges that they face. What is instructive about this issue is although the federal government has left the issue behind over the last decade, concerted efforts at the state level have helped move Colorado forward. As policy proposals are rolled out at the federal level, it's crucial state lawmakers are continually attuned to the needs of the public and take action to correct injustices.
It's great to see prominent federal officials making pay equity an important part of their platforms, but it's even better to see a bill pass to make it happen in Colorado.