The Racial Wealth Gap: A Primer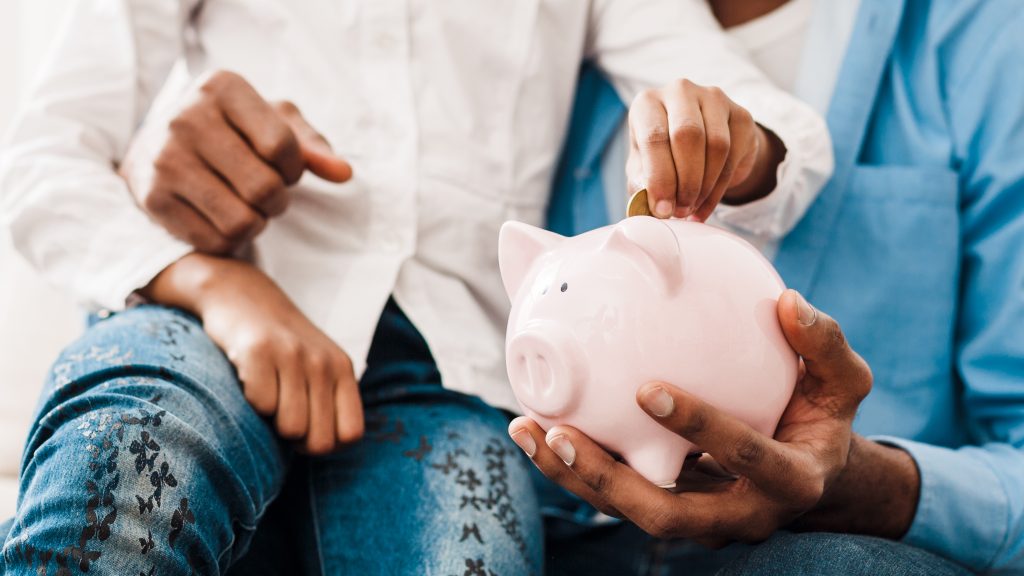 Today, the United States finds itself in perhaps the most tumultuous time we've seen in decades. It seems as a society we are growing more divided on politics, issues of race and racism, the role of government in our economy, and many other issues that cannot be adequately captured here. At the crux of many of these issues is the racial wealth gap.
Related: Briefed by the Bell — Wealth & Income Inequality
When it comes to race, many reject the "identity politics" and "cancel culture" that have abounded in recent years. In part, this is because the United States has made progress on some parts of racial inequality since the 1950s. Not only have we passed laws protecting people of color and other minorities from blatant discrimination in the workplace, housing, and in public, our society has also gradually grown more tolerant and inclusive. Despite this gradual social progress, equality in our economy still lags behind. This poses an important question: Has the United States truly become more inclusive and equal?
The Racial Wealth Gap & Public Policy
In a 2017 survey conducted by Michael Kraus, Julian Rucker, and Jennifer Richeson in the Proceedings of the National Academy of Sciences of the USA, the authors find the average American misperceives and, in fact, overestimates the extent our society has made progress toward racial economic equality. These researchers also find this tendency is largely driven by overestimates of current levels of equality, as well as a misperception of the degree of inequality in history and its salience in contemporary society.
The authors further argue an often overlooked facet of economic inequality in the United States is that it's a result of historical and present-day forms of racism in labor, housing, and other policies and practices that have systematically disadvantaged racial/ethnic minorities in their pursuit of economic opportunities. Combined with their findings, the authors say this has implications for public policy because solutions for racial inequality are unlikely to be discussed if policy researchers and policymakers believe these divides are already closing. This is also the case if researchers and policymakers do not consider the systematic causes rooted in historical and present-day racism that created, maintain, and continue to grow these divides.
Over the next two months (and starting with this blog post), the Bell will compose a series illustrating the history and current reality of the racial wealth gap in the state of Colorado, along with suggested targeted solutions to close it. We will explore the impact of racial inequality in homeownership and credit, the school-to-prison pipeline and mass incarceration, and the labor market.
It's our goal to push back on some common misconceptions that the racial wealth gap can be closed by addressing what are symptoms or indicators of the gap, rather than the cause. Furthermore, we do not presume to speak for impacted communities; rather, we hope to add data and evidence to a long-standing and ongoing conversation, while considering what some commonsense solutions might look like for Colorado.
What the Data Shows
Looking at the racial wealth gap on a national level, black families hold just $5.04 for every $100 of wealth held by white families and earn just $57.30 for every $100 of income earned by white families. In Colorado, unemployment and poverty impact Coloradans of color at a disproportionate rate. The unemployment rate for white Coloradans is 4.1 percent, while 6.2 percent of Latinx Coloradans and 11.2 percent of black Coloradans are unemployed.
Nearly a quarter of Native Americans in Colorado have income below the federal poverty line (FPL), compared to 21.1 percent of Latinx Coloradans, 20.2 percent of black Coloradans, and 8.9 percent of white Coloradans. Furthermore, 49 percent of Colorado's households of color are either unbanked or underbanked, relying on what are often predatory alternative financial services because mainstream banking fails to meet their basic financial needs.
A Brief History of the Racial Wealth Gap
In Cities
The "Great Migration" from 1915 to 1930 saw between 1.5 million and 2 million African Americans leave the South for urban areas in the North, and rural lands in the West. As a result, several legal instruments were devised in urban areas including deed restrictions and racially restrictive covenants that imposed and increased racial residential segregation. Another such instrument — redlining, which we will be exploring in later parts of this series — institutionalized residential segregation and discrimination in the credit market while exposing black homebuyers to various predatory schemes.
In 1931, President Herbert Hoover announced a new national program called, "American Jobs for Real Americans," which forbade government employment of anyone of Mexican descent, including legal permanent residents and US citizens. Hoover's program also included what he called, "Mexican Repatriation," or the forced deportation of some 1.8 million Latinx people over the course of the 1930s, around 60 percent of whom were U.S. citizens. Later, in 1954, the United States government embarked upon "Operation Wetback," which was the largest mass-deportation in U.S. history and saw the removal of roughly 1.1 million Latinx people during the summer months of 1954.
Despite financial reform being a centerpiece of the civil rights movement, only anti-discrimination measures were passed and implemented, and the housing, credit, and labor markets were never equalized. Black Americans and other people of color are, generally speaking, still living in a separate and unequal, Depression-era economy.
In Indian Country
Beginning in 1933, a process of reforming U.S. Indian policy was undertaken in the interest of alleviating poverty and preserving what remained of traditional Native American cultures. These reforms culminated in the Indian Reorganization Act of 1934. Shortly thereafter, efforts in state legislatures and the U.S. Congress sought to end the special relationship between the federal and tribal governments as well as terminate the jurisdiction of tribal governments and their recognition by federal law as dependent sovereign nations. Over the course of 20 years, these efforts were largely successful and resulted in the termination of over 100 tribal governments. The results of termination included widespread destitution and culminated in the Indian Relocation Act of 1956, which pressured over 100,000 Native Americans to migrate to urban centers. Between 1950 and 1980, that number eclipsed 750,000.
As a result of the Indian Relocation Act, nearly 1 million Native American migrants entered segregated urban economies shaped by the previous policies described above. These "urban Indians" were subjected to racial discrimination, segregation, poverty, and unemployment. In Colorado, Denver was one of nine cities nationwide that hosted a Bureau of Indian Affairs relocation center.
Today, around 71 percent of all Native Americans now live in urban areas, with most still experiencing the effects of the segregated economy and experiencing the highest levels of poverty, homelessness, and unemployment.
Additional Resources
Stay tuned as we dive into specific topics in the months to come. In the meantime, please visit these resources with information about the racial wealth gap in America: