A Boost for Our Caring Workforce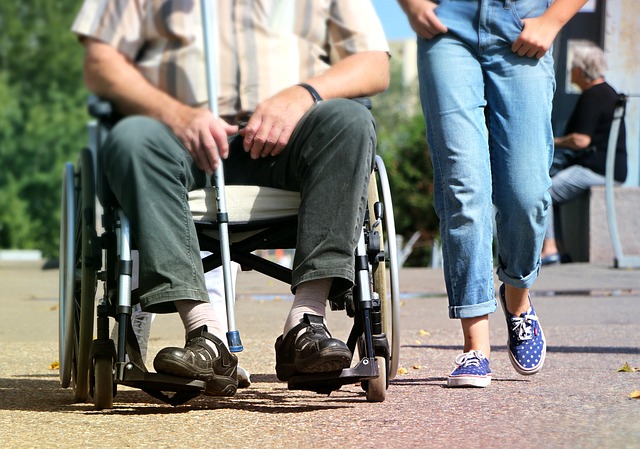 Colorado's rapidly aging demographics has broad implications for our state — including a growing need to develop and retain a quality direct service workforce. Comprised of an assortment of positions — primarily personal care aides, home health aides, and nursing assistants — our direct care workforce is on the front lines of long-term care. Providing for the health and safety of thousands of older adults and people with disabilities, these men and women assist with everything from bathing, dressing, and transportation, to monitoring health conditions and managing medications. Their efforts provide critical support to the thousands of Coloradans who need some type of assistance to remain active, healthy, and in the communities of their choice.
Though direct service workers preform mentally, physically, and emotionally challenging work, they often have low wages and limited benefits. In 2017, the median hourly wage for a direct care worker in Colorado was only $12.72/hour. We know, at best, this is barely enough to meet a single individual's basic level of self-sufficiency— to say nothing of those with dependents. These conditions are directly contributing to the direct care workforce's high turnover and low recruitment rate.
As the need to fill these pivotal positions grows, it's heartening to see SB19-238, a bill designed to address some of the immediate problems affecting the direct care workforce, make its way through the Colorado legislature. As currently amended, the bill sets a minimum wage of $12.41 for home care workers, who comprise a subset of the direct care workforce. Among other components, the bill also increases state Medicaid reimbursement rates — which is the main payer of direct care — for these services and requires this increase be passed along directly to direct care worker wages and benefits.
SB19-238 is an important step forward as we work to strengthen benefits for Colorado's direct care professionals and uplift the value these men and women bring to our communities. This effort is especially important in light of recent findings by the Colorado Fiscal Institute showing, when adjusted for inflation, many of these workers have only seen an eight cent wage increase since 2004. Yet, even if this bill passes, work remains to ensure those who care for us and our loved ones have the full support they need to thrive.
While the higher Medicaid reimbursement rate included in this bill is positive, it's important to remember this rate remains low. With an increase of 8.1 percent above the current rate of $18.44/hour, Colorado's Medicaid reimbursement rate for home care services will grow to $19.93/hour, which is expected to cover administrative, overhead, and training costs, as well as wages and benefits for both direct care workers and an agency's indirect support staff. With reimbursement rates set by the Colorado legislature and services funded through state coffers, the challenge to adequately pay for direct care services is yet another example of how constitutional constraints restrict our ability to pay for pivotal supports. When we lack the ability to collect enough revenue, we're regularly forced to undervalue critical services and the people who preform them.
As a state, we can also do more to support these workers than solely ensure they're fairly compensated for their difficult work. We can act to address other challenges plaguing the field by increasing opportunities for quality training and offering more meaningful career advancement options. By examining this workforce's holistic needs and making necessary public investments, we can create long-lasting solutions to support those who care for us and our loved ones.