Overtime Hub
 As the Bell Policy Center has documented extensively, stagnant wages have become the norm across Colorado. Antiquated overtime eligibility rules contribute to this growing problem.
During the 1970s, 62 percent of U.S. workers were eligible for overtime pay, but due to inaction at the federal level, less than 8 percent of Colorado workers are eligible today. 
Right now, workers are only eligible if they earn less than $455 per week, or $23,660 per year. In an effort to update that amount, the Obama administration proposed a rule allowing workers who earn less than $913 per week — $47,476 a year — to be eligible for overtime pay. Unfortunately, that rule was shot down by a federal court in Texas, and most likely won't be addressed again any time soon.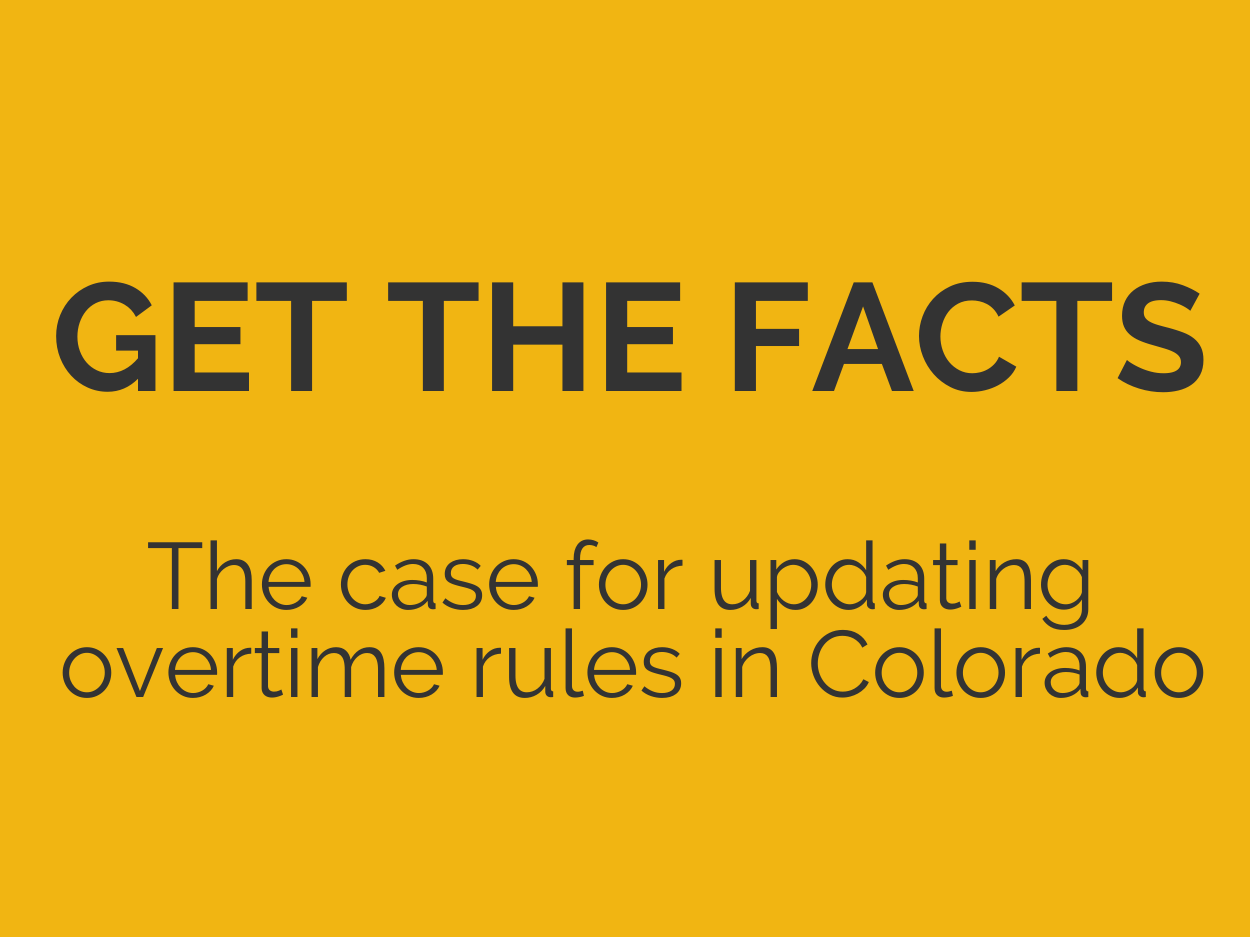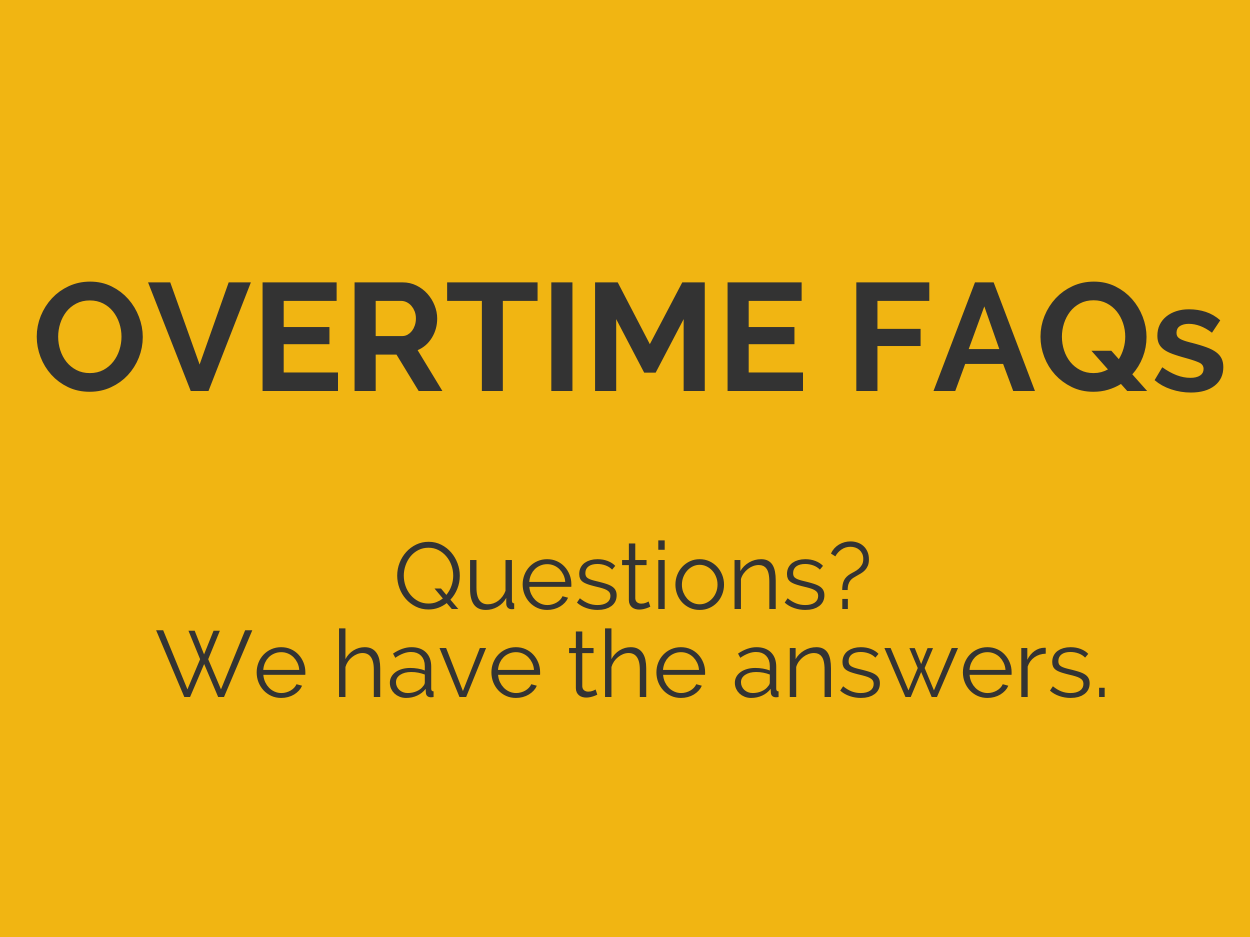 Colorado can act on overtime eligibility itself.
Following in the footsteps of states like Pennsylvania, Colorado could raise the salary threshold on its own and properly compensate people working more than 40 hours a week. Updating the overtime eligibility threshold in Colorado to the Obama administration's recommendation would ostensibly give 250,000 Coloradans a raise, and help make wages more commensurate with productivity.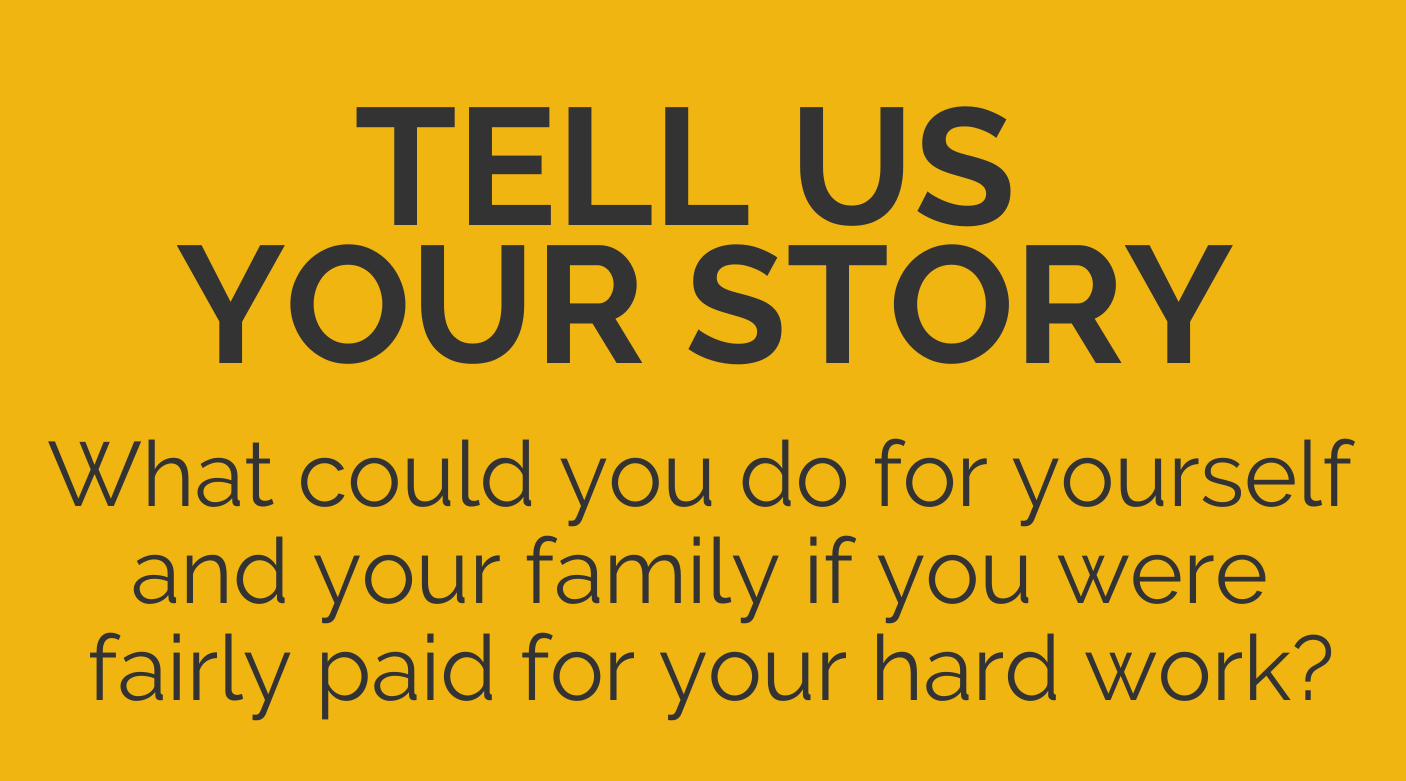 As this issue heats up in Colorado and across the country, this page will act as a hub for all things overtime. Here, you'll find the latest information from the Bell Policy Center, as well as links to studies and articles showing how important overtime modernization is for the people of Colorado. Start by clicking the resource boxes on this page to explore the Bell's latest overtime research and analysis. Check back often, and join our email list to receive new information first.